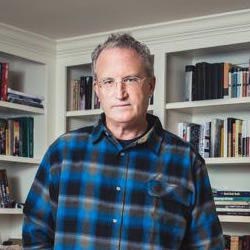 Martin Koughan
Producer/Director
Martin Koughan is a four-time Emmy award winning producer/director/writer who has created documentary and feature news programs for some of television's most distinguished correspondents — including Bill Moyers, Walter Cronkite, Dan Rather, Ed Bradley, and Robert Krulwich.
Over the past 35 years, Koughan has produced prime time programming for CBS News, National Geographic Television, Public Affairs Television, ABC News, Cable News Network, Turner Broadcasting, the Arts and Entertainment Network, and FoxTelevision.  Koughan has produced seven documentaries for PBS, including six for the Frontline Documentary Consortium.
In addition to his four national Emmy awards (and thirteen Emmy nominations), Koughan has received the Overseas Press Club Award, the duPont-Columbia Award, the George Polk Award, the Sigma Delta Chi Award, the Investigative Reporters and Editors Award, The Sidney Hillman Award, the Pope Foundation Prize for Investigative Journalism, the Clarion Award and the National Headliner Award.