With their howling winds and thick yellow clouds, dust storms can be terrifying. Here in the U.S. we don't hear that much about them. But in parts of the world that experience them frequently people dread their arrival. They can clog the air with so many particles that it becomes hard to see and even harder to breathe. People who are regularly exposed to airborne dust become more susceptible to respiratory diseases. But as the world becomes hotter, will dust storms become a more frequent threat in many more parts of the world? That's the question that brings atmospheric scientist Amato Evan and his research team from UC San Diego out to this research station in the Southern California desert.
Film Resources: Lesson Plan and Community Outreach Guide
Our partners, The Climate Initiative and the National Science Teaching Association, have created outstanding resources to accompany each of our films. Click on the buttons below to access the lesson plan and community outreach guide for Dust Rising. The classroom-ready lesson plan developed by the National Science Teaching Association highlights the science and engineering practices scientists use to explain the phenomenon of climate change. The Climate Initiative's community outreach guide offers talking points and prompts to help foster viewer conversations about the film.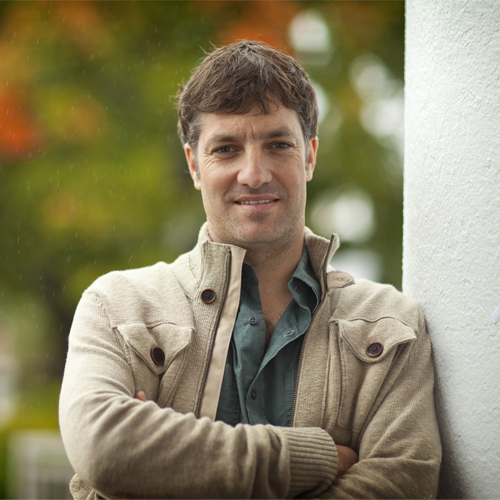 Amato Evan, Ph.D.
Professor of Climate, Atmospheric Science & Physical Oceanography
Amato Evan is a Professor in the Climate, Atmospheric Sciences, and Physical Oceanography Division of the Scripps Institution of Oceanography. Over the course of his professional career he has published more than 50 academic papers and technical reports, taught several courses at the graduate and undergraduate level, secured over $1,000,000 in extramural support, and collaborated with over fifty scientists from North America, South America, Europe, Africa, and Asia. Evan's work has been reported on by major news organizations around the globe and he has conducted more than 50 interviews with print, radio, and television media outlets. Besides his work in academia, Evan has also acted as a consultant to the private sector, including reinsurance, risk management, and finance.
Click here to read more about Dr. Evan's work.