The Ornament of the World receives honors at Barcelona IFF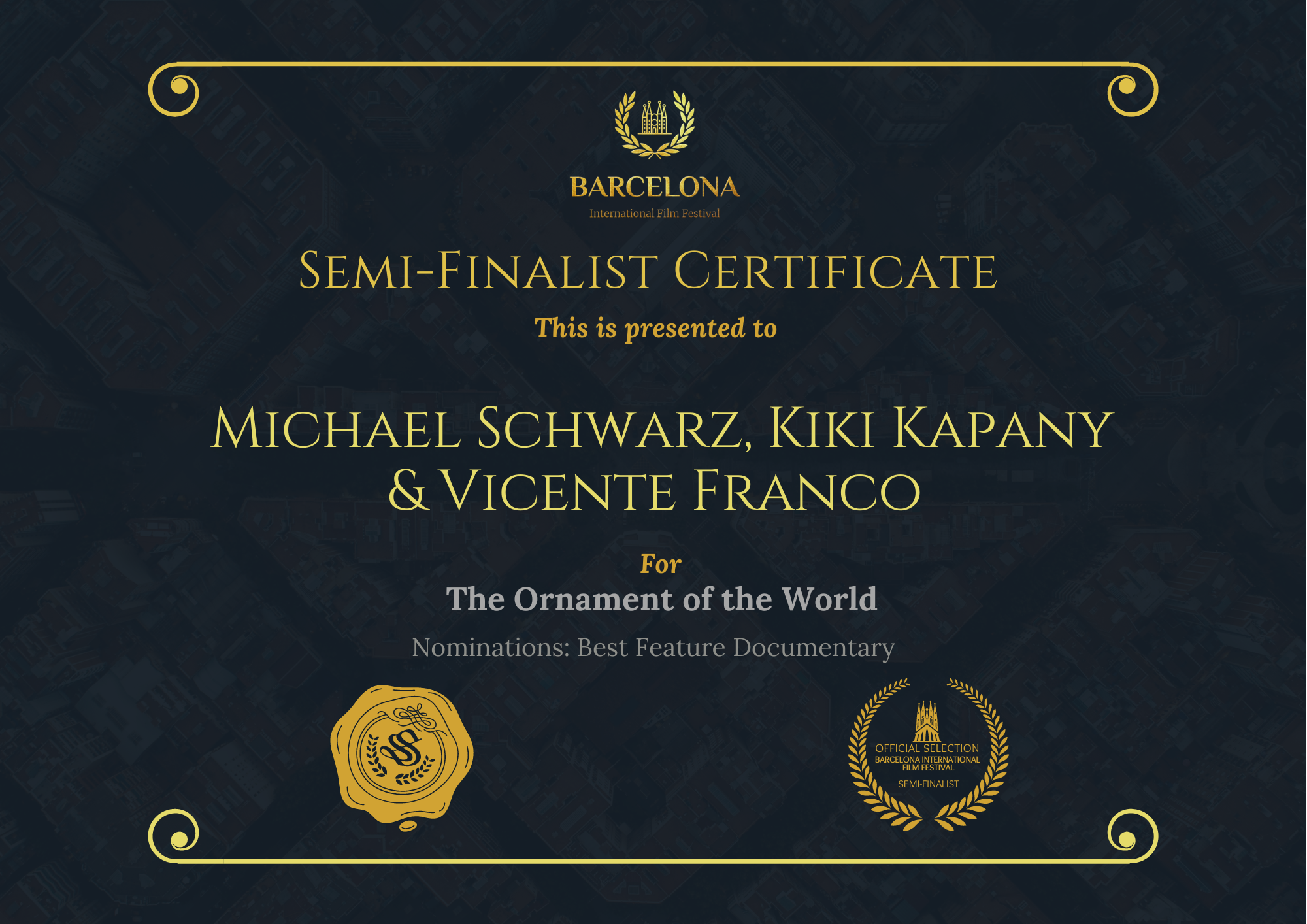 We are honored to announce that The Ornament of the World has been selected as a semi-finalist in the category of best feature documentary the Barcelona International Film Festival.  The film tells the story of a remarkable time in history when Muslims, Christians and Jews forged a common cultural identity that frequently transcended their religious differences.
For streaming links and more information about the film, follow the link below.