The Ornament of the World Screening at Yale University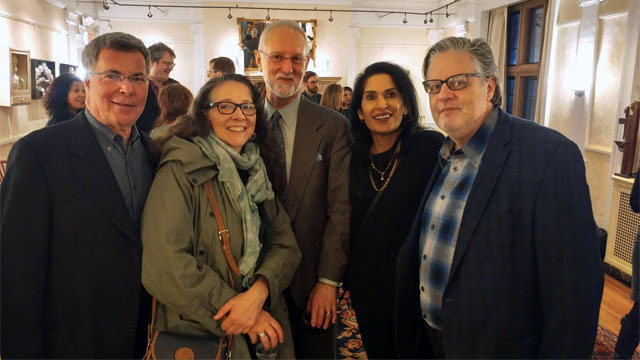 Yale's Whitney Humanities Center is an interdisciplinary institution that reflects the university's longstanding commitment to the humanities.  On February 16, the Whitney screened The Ornament of the World as part of its ongoing film series, with an introduction by director Michael Schwarz (YC '75) and supplementary dialogue led by professors Abigail Balbale of NYU and Jerrilynn Dodds of Sarah Lawrence College.  Also present was Brian O'Connell, the film's principal animator.
Our warmest thanks to Whitney Humanities Center Associate Director Marc Bauer and Yale University for hosting the event.  Films at the Whitney is supported by the Barbakow Fund for Innovative Film Programs at Yale.